Home Extensions Balwyn (Design & Drafting Services)
Do you call Balwyn home? If so, we know why: you love a great place to live in Victoria. At RFT Solutions, we're proud not only of Balwyn's great people but of carrying out the kind of home extensions Balwyn locals can love, live in and cherish forever.
On the edge of Melbourne's inner-city suburbs, people love Balwyn for the shopping, the eating and the cafes, but it's also the perfect place for singles and professionals to live – and great for families too! So it's no surprise to us that rather than move, it's home extensions Balwyn people prefer.
Here at RFT Solutions, we can do the home extension Balwyn that your family can be truly proud of. It's an affordable solution to adapt your existing home to your changing lifestyle, adding considerable value to the future sale price, or just make your house something you truly love to live in.
Why do Balwyn locals love our home extensions?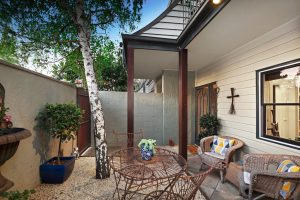 Our services: RFT Solutions provides the sensible and affordable way to build a new home, renovate or extend in Balwyn. And beyond! We'll take care of everything, from drafting services to builders quotes, permits, construction cost estimates, building surveyors, engineers energy assessors – and more!
Our expertise: We've been designing home extensions in Balwyn for over 20 years. We can also design your new home or development, no matter where you are in Melbourne.
Our relationship: Trusting RFT Solutions with your next home extension means there's nothing left for you to do other than sit back and let us take care of everything. We'll ensure that only the best consultants will work on your dream Melbourne home extension.
Our experience: You don't become Balwyn's preferred home extension specialists without having the most skilled building designers out there. We'll ensure your home extension blends perfectly with your existing home, your lifestyle, your vision, and your budget.
Your savings: Home extensions are not cheap, which is why you need RFT Solutions. We can deliver a 10-20% saving on typical construction costs because of our sensible and proven process that is individually designed just for you.
Your home: Because your home is your most expensive asset, we know the cookie-cutter approach will just not do. Our home extensions are tailored precisely to your specifications, your vision, and your dreams.
Example of Balwyn Home Extensions & Drafting Services Projects
History of Balwyn
Balwyn is a residential suburb 10 km east of central Melbourne. To its south are Canterbury and Surrey Hills and northwards there is Balwyn North. Belmore Road divides Balwyn from Balwyn North.
Balwyn was part of Henry Elgar's Special Survey of eight square miles (1841), which was subdivided into small farms and grazing runs. One of the subdivisions was bought by a Scots editor and journalist, Andrew Murray (1813-80), in the late 1850s. He built a house which he named Balwyn, approximately on the site of the present Fintona Girls' School in Balwyn Road. Murray planted a vineyard, and reputedly derived 'Balwyn' from the Gaelic 'bal' and the Saxon 'wyn'. Other vineyards prospered until the 1890s, and grape vine branches formed part of Camberwell city's crest. Balwyn was in the north of Camberwell city.
Source: https://www.victorianplaces.com.au/balwyn
Love your Balwyn home? Keep it with an RFT home extension!
Love the beautiful suburb of Balwyn? Enjoying a wonderful stroll in the suburb's streets? Want to explore and discover its beauty? Why not stay in Balwyn rather than move away and let RFT Solutions take care of a perfect home extension for you? Add more space or reconfigure existing space to create a personalised and sustainable home that perfectly matches your lifestyle and budget.
For another home extension Balwyn that RFT Solutions can be proud of, ask about a free consultation today!
CONTACT US TODAY ON (03) 9421-2222(03) 9421-2222 TO ORGANISE A FREE CONSULTATION.
WHY CHOOSE RFT SOLUTIONS?
If you're building a new home, house extension or renovation, RFT Solutions offer peace of mind. Our goal is to save you time, money and achieve a result you love. Contact us today (03) 9421-2222 for a free consultation.