Domestic Building Contract Negotiations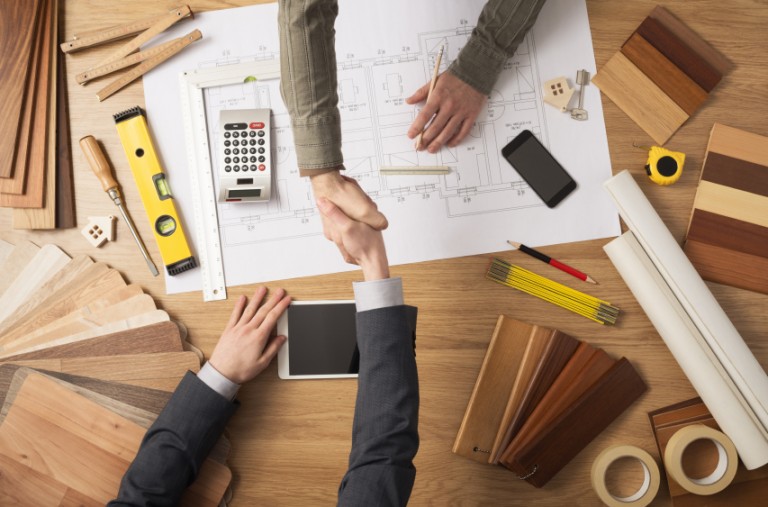 Before considering any building contract you will want to obtain three or more builders quotes and have the quotes evaluated and any negotiations completed before agreeing to the final price and selecting your builder.
Too often owners do not engage appropriate professionals to support with these activities. This is a mistake. This is where inexperienced owners can make very costly errors.
RFT Solutions service in providing assistance with building contract negotiations refers to major domestic building contracts in Victoria.
Once a builder has been selected you will want to ensure the following items have been included in your major domestic building contract and you understand their meaning:
The contract price
The amount of deposit payable, when due and is it within the legal limit
Full details of the builder including builder's registration number
In whose name will the certificate of currency for domestic building insurance be listed
The address of the site and details of the relevant certificate of title
The work is described clearly in the contract, plans and specifications and any other relevant documents (such as engineering computations or soil report) are listed and who prepared them
The proposed commencement date and completion date or the length of the proposed contract nominated in a number of calendar days together with the actions which will determine the start date
Any proposed exclusions and/or any special conditions
Payment stages – changes have occurred since August 2017
Are any provisional sums or prime cost items clearly stated
The builder's margins on adjustments to the above allowances
Any liquidated damages, if any, and for both builder and owner
The interest on late payments to the builder
The procedure for variations of plans and specifications
The procedure for extensions of time
The building surveyor details. (You need to engage a building surveyor so that a building permit can be issued before construction commences.)
The circumstances in which you can end the contract
The most widely used major domestic building contracts in Victoria are:
From 1st August 2017:
You must use a major domestic building contract if the building works are  worth more than $10,000
An update to the use of alternatives to the prescribed progress payments has been introduced
The threshold amount above which cost plus contracts are permitted has increased from $500,000 to $1 million.
On 1 July 2018, new registration requirements will apply to companies that either enter into major domestic building contracts or are named on building permits as the builder for certain types of work.
A company will be automatically registered on 1 July 2018, if:
At least one director has a current registration in a class of building practitioner authorised to carry out domestic building work. These are Domestic Builder (Unlimited), Domestic Builder (Limited to…) or Domestic Builder (Manager).
It holds a certificate of eligibility for the required insurance.
Work was carried out under a major domestic building contract that was covered by the required insurance in the previous 12 months. The work must have been carried out in the company's name.
The company and all of its directors are fit and proper persons for registration.
The company is not in a high-risk insurance category.
The company had not opted out of automatic registration.
WHY CHOOSE RFT SOLUTIONS?
If you're building a new home, house extension or renovation, RFT Solutions offer peace of mind. Our goal is to save you time, money and achieve a result you love. Contact us today (03) 9421-2222 for a free consultation.