Whether building, extending or renovating, it's crucial to get every single aspect of your dream home just right. But it's still surprising how little people seem to think about the house roof design they want.
We all know that as well as being your dream home, where you live is also the 'roof over your head'. But you'll be amazed by just how much fun you can have with your roof design.
It's also important to know that particular roof designs work not just with the overall aesthetic you're seeking, but there are styles that are best for where your home is, what the climate is like, and what you want that roof to be able to do.
Not sure what all the fuss is about? Let's explore 5 house roof design options that might really work for you:
1. Gable Roof Design
It may sound grand, and it is – but a gable roof is actually the most common of the roof designs for homes you see all around you.
The main reason for that is the cost and the ease of building it, but it's also because it's a great solution for just about any climate.
Basically, it's the sloped sort of home roof design that you see everywhere, which is perfect for letting rain run efficiently into the gutters – but it's even able to handle snowfall really well. Leaks are also rare in gable roofs, so maintenance is easy and wear and tear is low. The only downside is the limited ventilation, but an experienced local building designer will make sure that is perfectly taken care of.
2. Hip Roof Design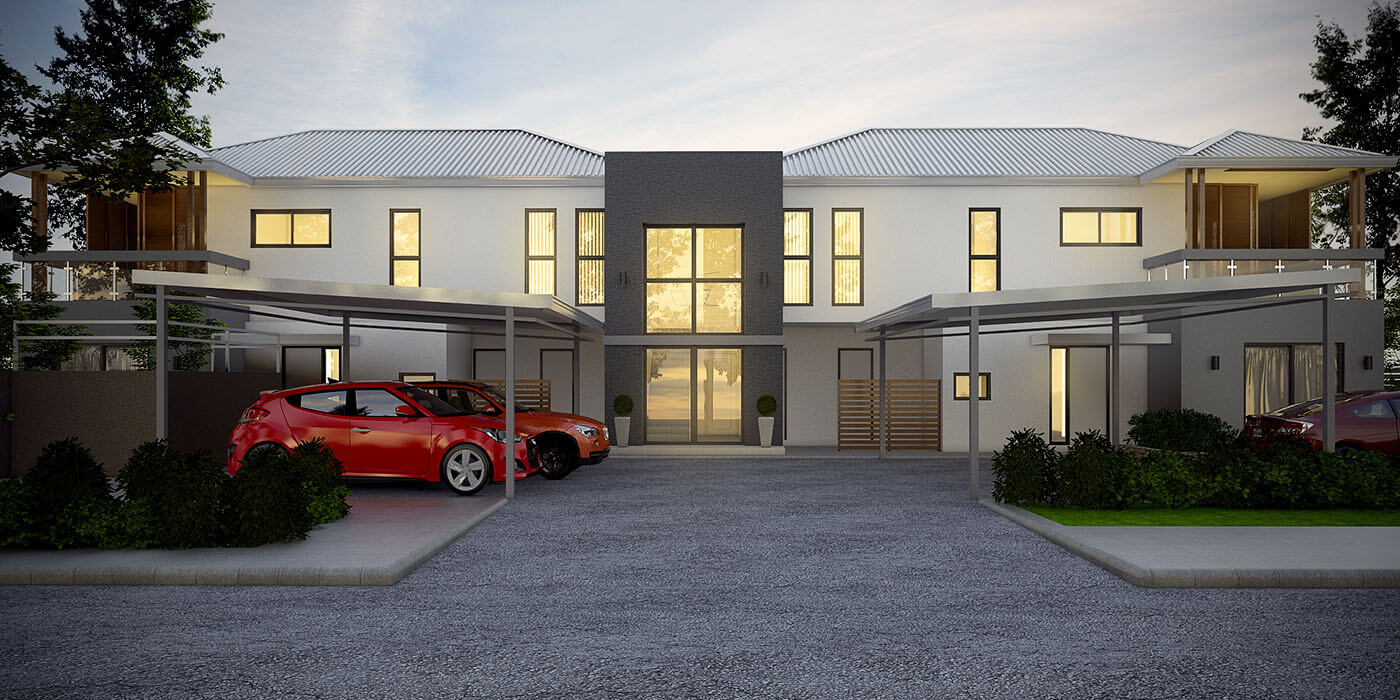 'Hip' may sound awfully trendy, but it's actually quite simple. Unlike gable roofs, hip roofs slope downwards on all four sides of the house.
They're more complex to design and more labour intensive to put together, but they're extremely good for houses in areas prone to high winds and storms. Water drainage is not compromised at all, and the 'hip' style is perfect for incorporating a new roof with an existing structure like building home extensions.
3. Shed Roof Design
It's no surprise where the 'shed' roof style gets its name. Essentially a flat surface that slopes downwards from the top, it's a versatile design that is not just for sheds and carports.
The upside is that shed roofs are so simple that they're quite inexpensive, requiring fewer materials than some other designs and less labour. Shed roofs are also cost and energy efficient over the long term, like skylights and solar panels can be easily incorporated. The downside though, is the drainage, as water all runs to one side.
4. Butterfly Roof Design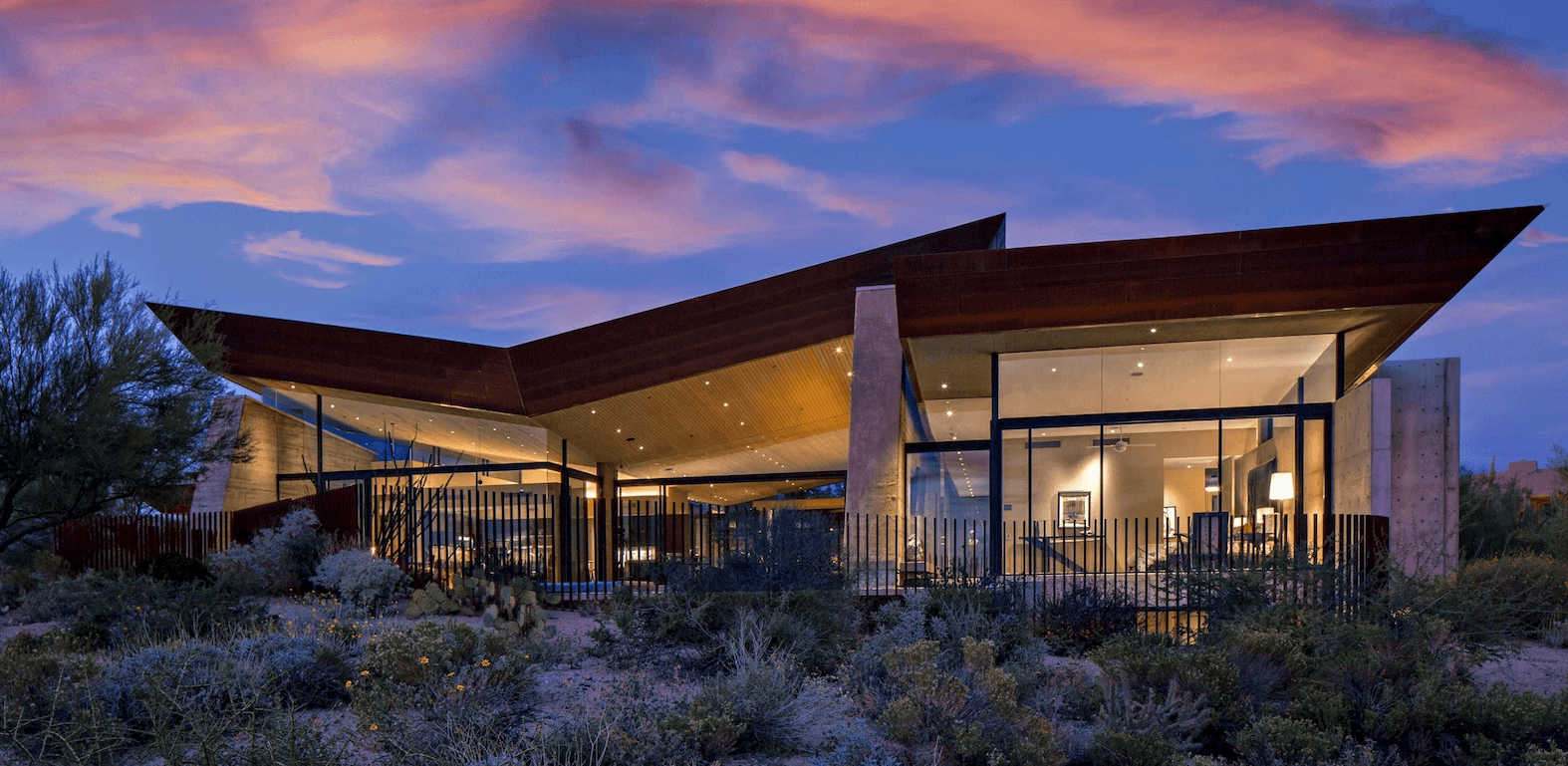 If you want to get really creative the 'butterfly' range of house roof designs may interest you. Unlike the normal A-shape of a roof, the butterfly roof is actually V-shaped – think about a pair of butterfly wings in flight.
Eco-friendly and ultra-modern, the butterfly concept is often used when a contemporary home design calls for an unforgettable aesthetic that can incorporate huge windows and massive amounts of natural light.
Those thinking 'green' can also use the shape to install plenty of solar panels and easily collect water, saving money in the long-term. The downside of that is a higher upfront cost, and then a little more maintenance than is necessary with a more common roof type will be required.
Regulating the temperature inside the home with a butterfly style roof is also something you'll want to discuss with an architect or draftsman.
5. Flat Roof Design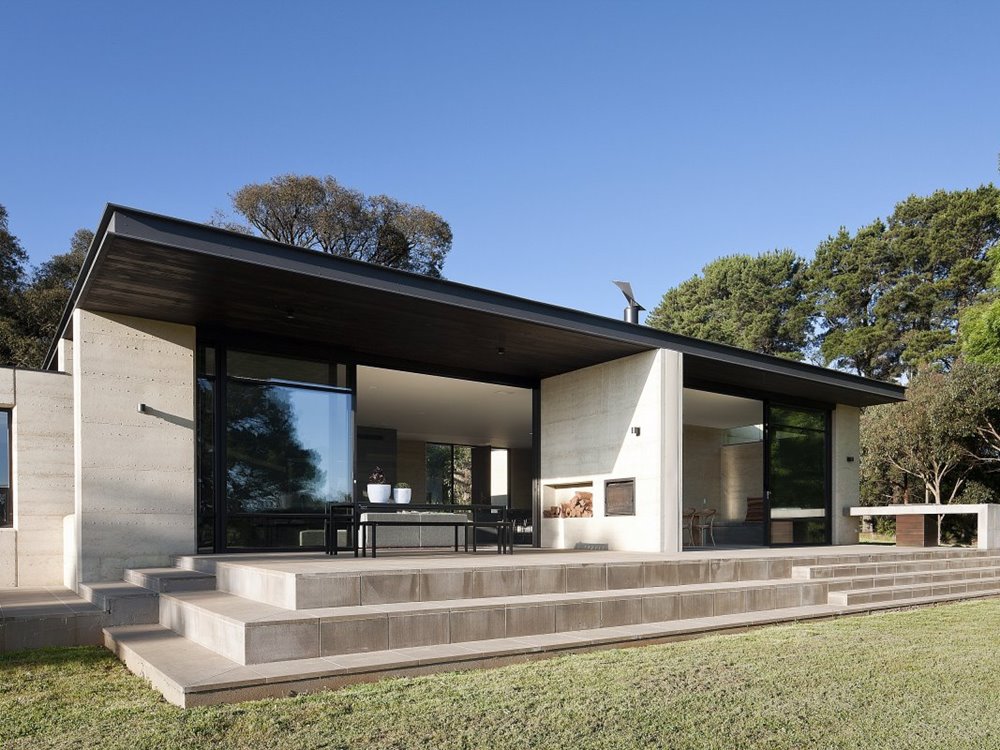 It's not hard to imagine a flat roof, and we've all seen them as well. But you may be surprised to know that flat roof designs for houses are in fact almost never completely flat, for drainage reasons.
Nonetheless, the ever-so-slightly-pitched flat roof is often picked for building designs where the aesthetic emphasis will be on the walls rather than the roof. Many modern home designs are now built with flat roofs, where the top can actually be used as a rooftop garden or patio. Much like the shed roof design, the downside can be drainage and leaks. that's where appropriate box gutter design comes in.
We hope that helps understand the options when it comes to house roof designs and ideas. The team at RFT Solutions are knowledgeable and experienced in all aspects of roofing designs, so for the perfect roof over your head, give them a call today!