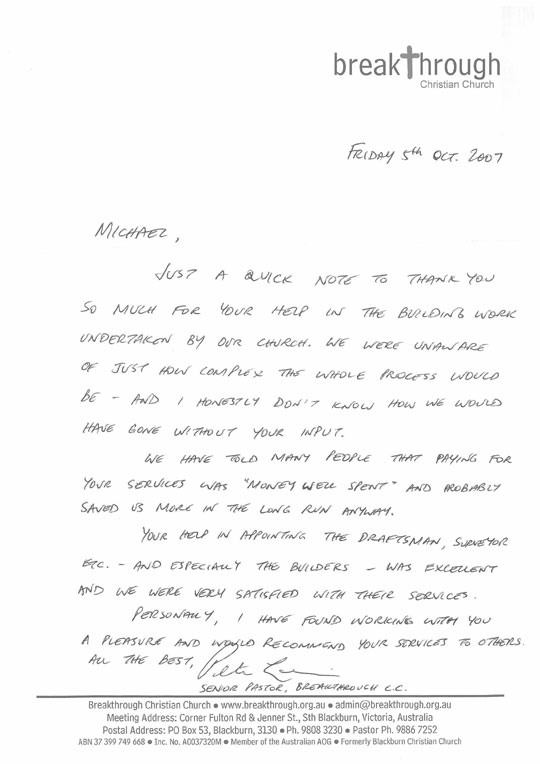 Just a quick note to thank you so much for your help in the building work undertaken by our church. We were unaware of just how complex the whole process would be – and I honestly don't know how we would have gone without your input.
We have told many people that paying for your services was "Money Well Spent" and probably saved us more in the long run anyway.
Your help in appointing the draftsman, surveyor etc. and especially the builders – was excellent and we were very satisfied with their services.
Personally, I have found working with you a pleasure and would recommend your services to others.
All the best.